Copy-Cat Cheddar Bay Biscuits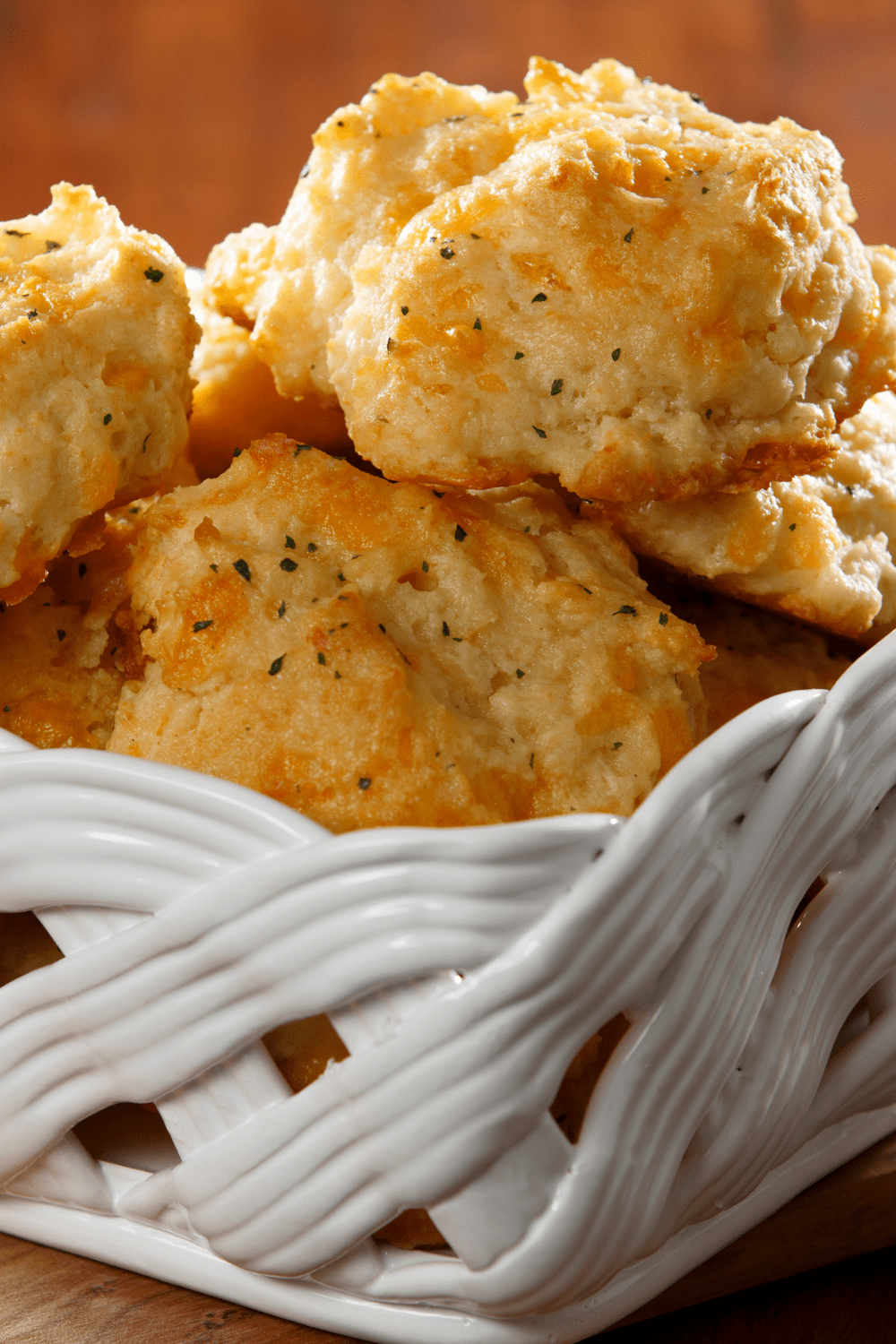 If you've ever dined at a certain famous seafood restaurant, you've probably encountered their irresistible Cheddar Bay Biscuits. These copy-cat cheddar bay biscuits are delectable, cheesy, and garlicky bites are the stuff of legends, and now, we're here to share a secret: you can recreate them in your own kitchen!
These biscuits are perfect for gatherings, cozy dinners, or simply to satisfy your cravings. So, roll up your sleeves, preheat that oven, and let the aroma of freshly baked biscuits fill your home. Your taste buds will thank you, and your family and friends will be asking for seconds! Enjoy! I make these biscuits quite regularly, enough in fact that I had to come up with a more economical way to make them than by buying the premade biscuit mix. Below you will find the link to my homemade biscuit mix base. From there you can pretty much make any kind of biscuit you like. The cheddar ones are by far my family's favorite.
These copy-cat biscuits use store bought biscuit mix as the base. If you want a completely homemade and less expensive option then try my homemade biscuit base recipe here.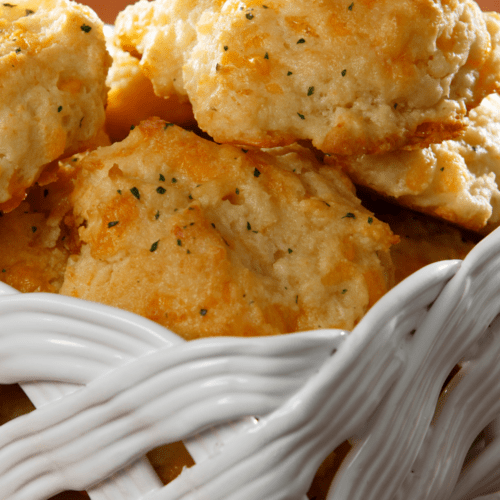 Copycat Cheddar Bay Biscuits
These tender and flavorful biscuits are cheesy and full of flavor. Serve them hot with your favorite soup or stew.
Equipment
1 1/2 sheet pan lined with parchment
Ingredients
For the Biscuits:
4

cups

baking mix

*bisquick or make your own

3

ounces

Cheddar cheese, shredded

about 1 cup

1 1/3

cups

water
For the Buttery Topping:
1/2

cup

melted butter

1

teaspoon

garlic powder

1/4

teaspoon

salt

1/8

teaspoon

onion powder

1/8

teaspoon

dried parsley
Instructions
Preheat oven to 375 degrees F (190 degrees C). Line a baking sheet with parchment paper.

In a mixing bowl, combine the baking mix, cheese, and water. Mix until dough is firm. Using a small scoop or tablespoon, spoon a heaping spoonful of the biscuit dough place on the prepared pan, leave space so they do not touch. You should get 18 good sized biscuits (or 12 very large ones).

Bake at 375 degrees F (190 degrees C) for 10 to 12 minutes, or until golden brown. If you make large ones, increase cooking time by 2-3 minutes to ensure the centers are cooked through.

While the biscuits are baking, combine the melted butter, garlic powder, salt, onion powder and parsley. Brush over baked biscuits immediately upon removing from oven. Serve hot
Notes
These are delicious right out of the oven.  They can also be reheated in a microwave or air fryer to refresh them easily.