Homemade Bisquick Mix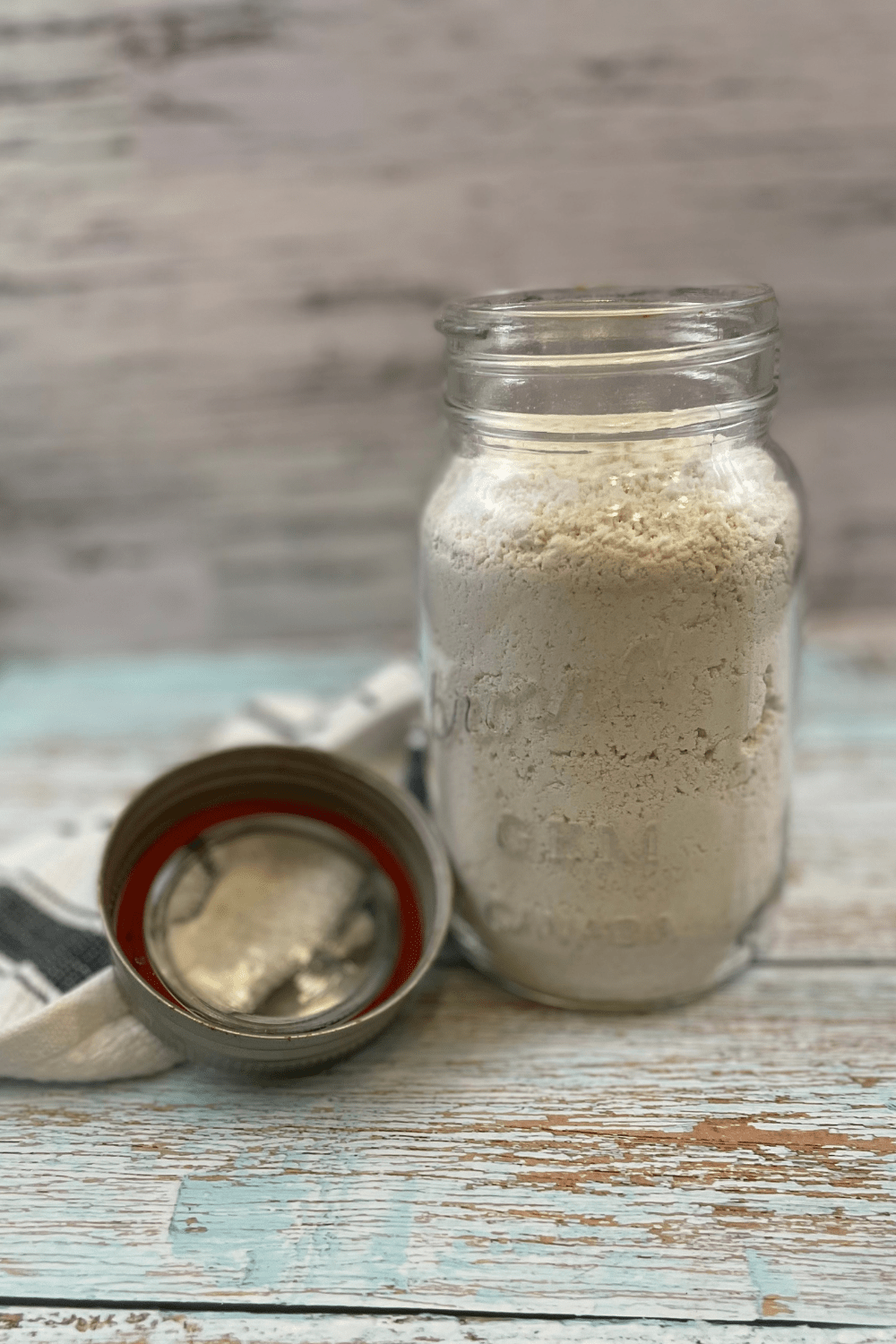 In the world of baking, convenience and versatility are two qualities we all crave. What if I told you that you could have both in one simple mix? Homemade Bisquick is a game-changer for home bakers. This versatile and easy-to-make mix has been a kitchen staple for generations, offering a shortcut to creating delicious pancakes, biscuits, and more. This more economical mix is great for those on a budget and tastes just like the store bought variety. Use it where you would use the boxed mix.
If you want to try a delicious recipe using the homemade bisquick mix then I suggest you try my copycat cheddar bay biscuits. They are a delight and you can find the recipe here.
Bisquick, a product introduced by General Mills in the 1930s, has become a beloved ingredient for home cooks. It's an all-in-one mix that simplifies the process of making pancakes, waffles, biscuits, and even savory dishes like chicken pot pie. While the store-bought version is readily available, creating your own homemade Bisquick mix has several advantages:
The advantages of Homemade Bisquick:
Customization: Making your own Bisquick allows you to customize the mix to your liking. You can adjust the sweetness, saltiness, or even add herbs and spices to suit your taste.
Cost-Effective: Homemade Bisquick is budget-friendly. You can buy ingredients in bulk and make several batches for a fraction of the cost of store-bought mixes.
Healthier Option: By making your own mix, you have control over the ingredients. You can choose whole-grain flours or reduce the sugar content for a healthier version.
No Preservatives: Commercial Bisquick mixes may contain preservatives and additives. When you make your own, you know exactly what's going into your recipes.
How to Make Homemade Bisquick
Now that you're convinced of the benefits, let's dive into how to make your own Bisquick mix. The base recipe is quite simple, and you can adjust it to your preferences.
Ingredients:
all-purpose flour
Nonfat Milk powder
baking powder
salt
shortening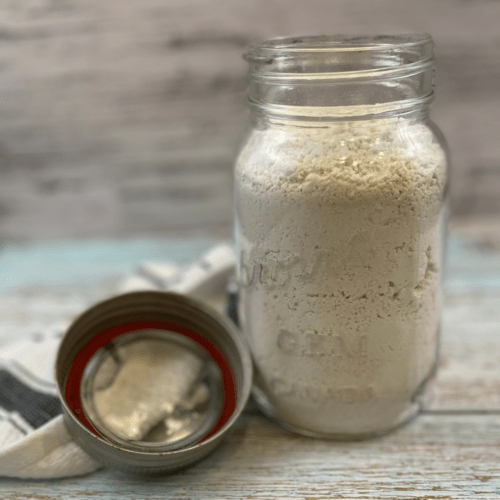 Homemade Bisquick
A quick and easy version of the store bought biscuit mix
Equipment
1 large bowl

1 air tight container or freezer bag (large)
Ingredients
8

cups

all-purpose flour

1¼

cups

Nonfat Dry Milk Powder

¼

cup

baking Powder

2

Tbsp

salt

2

cups

shortening
Instructions
In a large bowl, combine the

8 cups all-purpose flour

,

1¼ cups Nonfat Dry Milk Powder

,

¼ cup baking Powder

and

2 Tbsp salt

.

Using a pastry blender, cut in the shorteneing until it resembles coarse cornmeal.

Store in an airtight container in a cool place or alternatively you can freeze it and just take it out when you want to use some.

Makes around 10 cups and can be easily halved or doubled.
Notes
This is a more economical version of the store bought biscuit mix that we all know and love.  It freezes well so if you make a big batch, you'll have some for the next time.