Pineapple Raspberry Crumble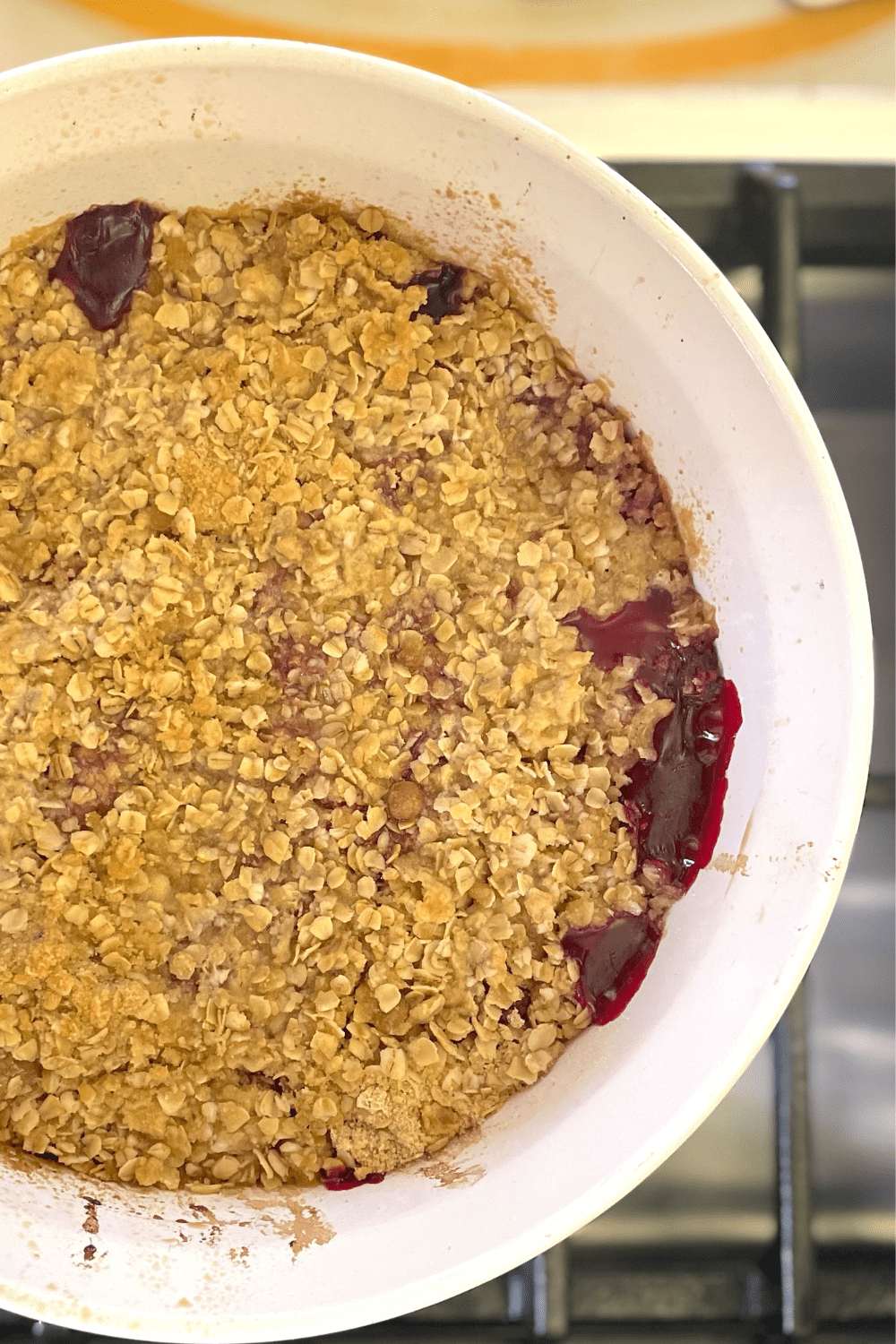 When it comes to indulging in delectable desserts that strike the perfect balance between tangy and sweet, look no further than a warm and comforting Pineapple Raspberry Crumble. This delightful treat not only offers a burst of tropical flavors but also presents a delightful contrast of textures that will leave your taste buds dancing. Whether you're hosting a gathering or simply treating yourself to a cozy evening at home, this Pineapple Raspberry Crumble is bound to become a favorite in your dessert repertoire.
Pineapple and raspberry might seem like an unlikely pairing at first, but they come together in this crumble to create a symphony of flavors. The sweetness of the ripe pineapple chunks is beautifully complemented by the tartness of the juicy raspberries. This combination provides a wonderful complexity that tantalizes the palate with each bite.
One of the highlights of any crumble is the topping – that golden, crispy layer that adds a satisfying crunch to every spoonful. The crumble topping for this recipe is a mixture of rolled oats, flour, butter, and a touch of brown sugar and if you're being adventurous then a touch of cinnamon (but that's completely optional). The oats lend a hearty texture, while the brown sugar caramelizes as it bakes, creating a deliciously fragrant aroma that fills the kitchen. I like to add an additional bit of butter to the top just for some extra richness (not that it needs it). This is completely optional.
Frozen Fruit:
I prefer to use fresh fruit if I have it on hand, but frozen fruit (especially berries) work perfectly in this recipe with no changes to the recipe. For larger fruit I suggest cutting it small or pulsing it in a food processor a few times just to get the chunks a bit more bite sized, for ease of eating.
Can I make Pineapple Raspberry Crumble ahead of time?
You can make this ahead up to the cooking. Just wrap the baking dish with the assembled crumble and put it in the refrigerator for a maximum of 3 or 4 days, or freeze up to 6 months. Bake it thawed or right from the freezer until it is golden and bubbly, about an hour.
Leftovers:
If you have any leftovers, they will keep in an airtight container in the refrigerator for 4-5 days, however the crumble topping will lose it's crispness. If you want to re crisp the topping then I suggest broiling for a couple of minutes before serving. Watch it carefully so the topping doesn't burn.
Pineapple Raspberry Crumble
A sweet and tart combination of fresh pineapple and raspberries are a delight in this warm crumble.
Ingredients
For the Fruit Mixture:
2

cups

fresh raspberries

*frozen can be used, do not thaw

2

cups

fresh pineapple, diced

2

Tbsp

cornstarch

3

Tbsp

granulated sugar

½

lemon, juiced
For the Crumble Topping:
¾

cup

rolled oats

⅓

cup

all purpose flour

6

Tbsp

butter

⅓

cup

light brown sugar

½

tsp

cinnamon (optional)

¼

tsp

salt
Instructions
For the Fruit Mixture:
Combine the

2 cups fresh raspberries

,

2 cups fresh pineapple, diced

,

2 Tbsp cornstarch

,

3 Tbsp granulated sugar

, and

½ lemon, juiced

emon juice in a bowl then transfer to your prepared (spray with non stick spray or rub with butter) 8×8" pan.
For the Topping:
In a medium bowl combine

¾ cup rolled oats

,

⅓ cup all purpose flour

,

⅓ cup light brown sugar

,

½ tsp cinnamon (optional)

,

¼ tsp salt

and

6 Tbsp butter

(fully incorporate the butter with your hands or a pastry cutter).

The butter should be incorporated fully (you can melt the butter if you prefer to incorporate it that way). I add a bit extra to the top as well but that's optional.

Once everything is mixed together evenly, then sprinkle the crumble topping over the fruit layer in your pan and bake until the topping is light brown and crunchy.

Bake for 30-40 minutes until golden brown and bubbly around the edges.

Remove and let stand for 10 minutes before serving

Serve warm, top with vanilla ice cream if desired
Notes
I have used fresh raspberries and fresh pineapple in this recipe, but feel free to use frozen fruit if that's what you have or prefer.  No changes to method or cooking time is necessary.
You can also change up the type of berries you use, as well the pineapple can be omitted completely if you want a berry only crumble.