Easy Christmas Nougat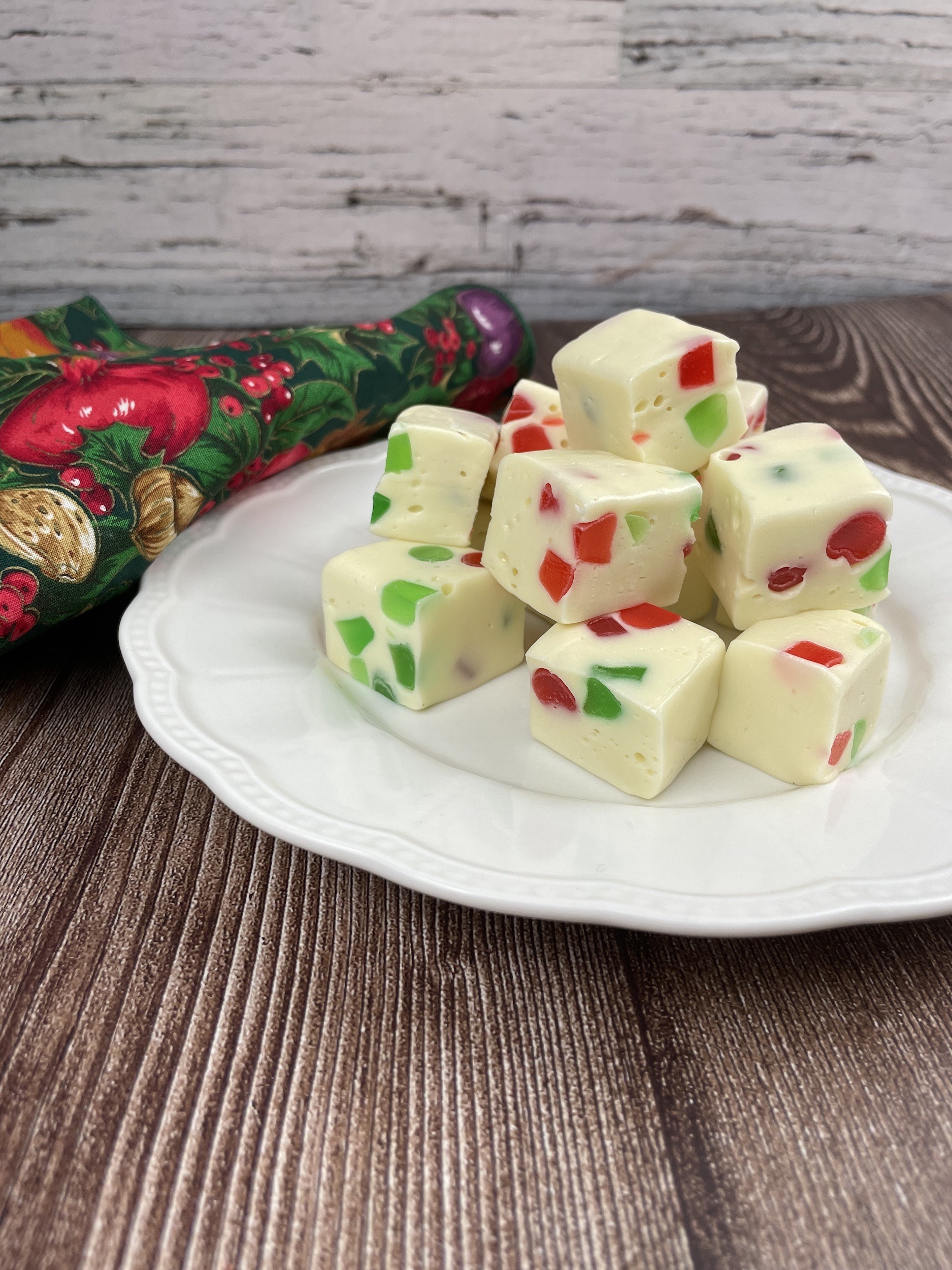 The holiday season is all about indulging in sweet treats that bring joy to our hearts. Among the plethora of Christmas goodies, nougat stands out as a timeless classic. Its soft, chewy texture and sweet, flavor make it a perfect addition to your holiday dessert platter. While traditional nougat recipes may seem daunting, we've got you covered with an easy Christmas nougat recipe that will impress your loved ones and spread the holiday cheer.
Every Christmas my family and our friends do a scavenger hunt in our neighborhood. Every car receives a bag of Christmas goodies as well as either a hot chocolate or hot apple cider for every team member before we start. The sweets are for the teams to enjoy along the way. Each year I try to add something new, but there are always a few standard items. Cookies, squares and candies all homemade, make their way into the treat bags every year.
If you like homemade candies with little or no fuss, try my microwave salted caramels, they are easy and delicious. You can find the recipe here.
Making your own Christmas nougat can be a delightful holiday tradition that fills your home with the warm, sweet aroma of the season. With this easy recipe, you can create a mouthwatering nougat that will impress your loved ones and add a touch of festive cheer to your celebrations. So, don your apron, gather your ingredients, and start crafting this delightful treat that will surely become a holiday favorite. Happy holidays and happy baking! Feel free to change up the add-ins. Think orange and black gummies for Halloween, or all green for St. Patrick's Day. Let your imagination run.
Easy Christmas Nougat
A sweet no-bake Christmas candy with gumdrops and homemade nougat
Equipment
1 double boiler

* a large heatproof bowl over a pot of simmering water will work

1 8×8" square pan
Ingredients
2

Tbsp

butter

450

grams

white chocolate chips

*I used Bernard Callebaut (make sure you use REAL white chocolate chips-chipits don't melt well)

500

grams

mini marshmallows (white only)

1½

cups

mini baking gummies, cut in half

*I use Nutty Club Brand but you can also buy them at bulk barn
Instructions
Prepare the pan by lining it with parchment paper to fit up the sides as well.

Cut the baking gummies in half and then set aside until you need them

Fill a large rimmed pot with about 2" of water and bring to a simmer. Place a large heatproof bowl on top once it is simmering.

Add the butter to the bowl and let it melt, then add in half of the marshmallows, stirring constantly

Once the marshmallows have started to melt, add in about half of the chocolate chips. I find it easier to melt the ingredients half at a time so they are manageable. Keep stirring the marshmallows and chocolate. Once it has reduced (by melting) add in the remaining marshmallows and chocolate. keep stirring until they melt together completely into a smooth mixture. Do not cook or let the mixture boil.

Once you have achieved a smooth mixture (this will take at least 10 minutes), take it off the heat and let it cool for 2 minutes.

Add in the baking gumdrops and stir to combine them well.

Pour the mixture into the prepared pan and smooth to the edges and corners. I find using a piece of parchment paper lightly sprayed with oil helps smooth it nicely as the mixture is very sticky.

Cover with plastic wrap and refrigerate at least 2 hours, preferably overnight to set firm.

When ready to cut, remove the nougat from the pan using the parchment as a lifter.

Place on a cutting board or mat and slice into 6 equal long slices, then cut each slice into 10 small but equal pieces (bite sized).

To store the candies, layer them between parchment paper in containers in one layer, then refrigerate for up to a week or freeze for up to 3 months. You could also individually wrap them in parchment or candy wrappers, then put them in containers in the freezer until you need them. Thaw in refrigerator for a few hours, not on the counter to prevent any moisture from forming on them.